New in: LED displays, an innovative and budget-friendly alternative to classic marketing
Did you know that people forget classic billboards easily, if they even notice them at all?
The human eye has evolved to notice movement, with the brain remembering obvious details.
We have a solution for you!


After a large number of inquiries, we spent six months thoroughly testing possible options, so we could offer you the best: this is why we decided to include a new technology in our portfolio, which is more and more present on today's market – LED displays.
Did you know that 20% of people, after they see an attractive LED display, continue to inquire about the contents seen?
LED displays provide a number of advantages over traditional advertising: 
enable a quick change of advertising content (photos, moving text, video files, combinations of all of the above… )
they can be preprogrammed: coordinate your advertising with time of day,  your targeted demographic, sales, special events…
resistant to various weather conditions
visible at all times, and at great distances
you determine the desired size
energy-efficient technology that does not have high operating costs
In addition, they are a very profitable investment – besides the fact that you can advertise your own company on them, you can also rent advertising space.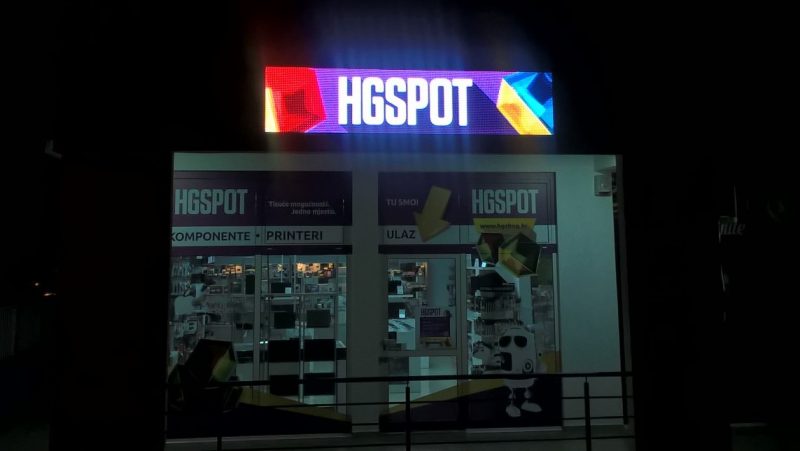 The possibilities are almost endless: for any additional information, we invite you to contact our colleagues by phone (01 6444 445) or by e-mail (led-display@spsistemi.hr).